OOOKLAHOMA! Where the wind comes sweeping down the plains!
June 14, 2017
Knickers for New Life took its first major road trip to my hometown of Edmond, Oklahoma at the beginning of June. Packing over 100,000 beads and all the tools, accessories, etc…was a daunting task that could never have happened without much help from my very kind husband. We loaded our van absolutely FULL and headed west.
The first event was a cookout hosted by friends that included high school classmates, members of my church there, and members of the Tuesday Night Bible Study group I attended for years, and some family members too! What a fun and amazing evening to reconnect and learn a bit about each other's journeys through the years. I had the opportunity to share an in-depth look at Knickers for New Life from beginning to present with these gracious people. Many responded with interest, enthusiasm and a desire to help!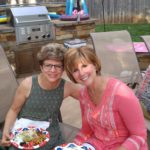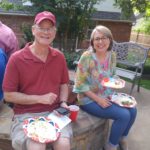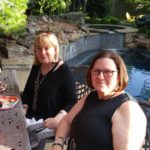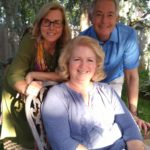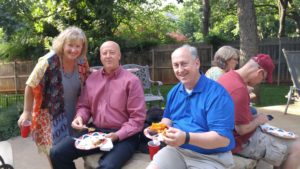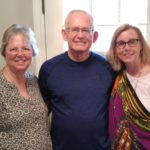 I had the honor of a special meeting with Father Martin, a Catholic priest from Uganda, serving in Edmond. He was very encouraging and was strongly supportive of the work that KFNL does to provide girls with knickers and sanitary pads to keep them in school.
"When you educate a girl, you educate the nation! Because when girls are educated, they will be sure their children are educated too."
Next up was a 3 day KFNL Big Bead Workshop where those 100,000 beads were unpacked for women to come and create beautiful things. Betsy Mantor, a dear friend since junior high days, opened her lovely home to this invasion and could not have been more hospitable. A number of women stopped in to shop premade items, learn more about the work of KFNL, and of course to create their own custom jewelry. It was a great mix with some truly stunning pieces made. A special treat was to have 5 sisters come together to the workshop. Of course, they all acted like sisters! Telling each other what looked good (or maybe not so much…) as they made 5 completely different styles.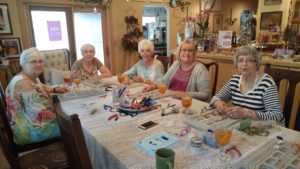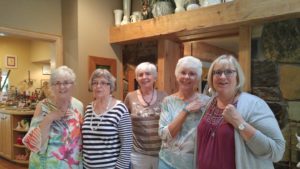 I  was reminded that the best thing about Oklahoma is the people, although the sunsets and Mexican food are pretty great too. So many with a heart to bless and serve others. Between the KFNL evening event and the workshop, over $4,500 was raised! That completed all funds needed at Christ School Bundibugyo for their projects, and gives KFNL a strong start on our THIRD school! Wow. Thank you, wonderful friends and new friends in Oklahoma! You are directly making the future better and healthier for girls in Uganda.
Deeply glad to partner with you in this work,
Watha