From Uganda to YOU
August 2, 2022
The world seems to be going in so many directions right now. I thought it would be good to share some of the reports from our partner schools. Inflation has hit hard, food and gas have doubled. Also, it's been very hot and malaria has been at a high level in the communities we serve, so our mosquito repellent soap has been a great blessing to many.
With that backdrop, I was amazed and thrilled to receive these. Our partners truly take the initiative to deepen and broaden KFNL programs.
"Today we've had a refresher training in proper hand washing training with new and old students."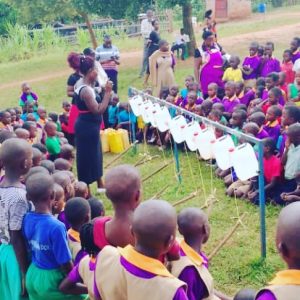 "We had this Menstruation Health and Management campaign/workshop at Bethany Centre Primary School. The Knickers for New Life Leadership team at Bethany Centre joined hands with Technology For Tomorrow team, the people who manufacture and supply us with Makapads. And I am humbled to inform you that it was very beneficial to the youngsters and the community at large. Thank you for everything because without you, this wouldn't have been possible."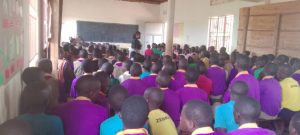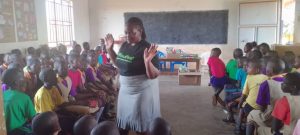 The update that surprised and delighted me the most was the following, because they have been blessed to receive health & hygiene information and had the desire to share it with others and Took Action. They trained some of their students to be peer leaders for other schools and did a whole program with a neighboring school.
"We are happy that our pupils who visited Sagala Primary School as Ambassadors for Menstruation Health and Management benefited a lot as they gained their self-esteem and confidence in what they have been sharing at Bethany Center and they will be better ambassadors of Knickers For New Life in the community and in the future."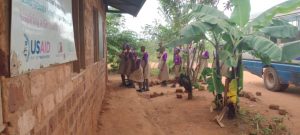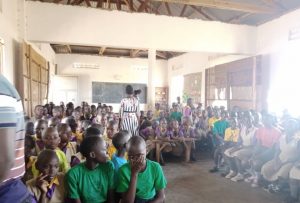 I also want to share that progress on the classroom building at Brilliant School has made great progress. They have had a delay getting windows and doors made due to supply shortages (they are everywhere!) but hope to have them soon.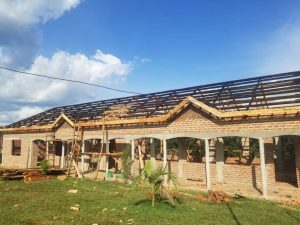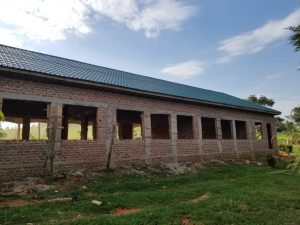 Thank you for your part in this work – praying, volunteering, financial support and encouragement. You are touching lives during these challenging times and that is a tremendous gift to many. Your generous help and faithfulness is a bridge between these children and a better future through education.
Grateful for your partnership going forward,
Watha Kollmeyer