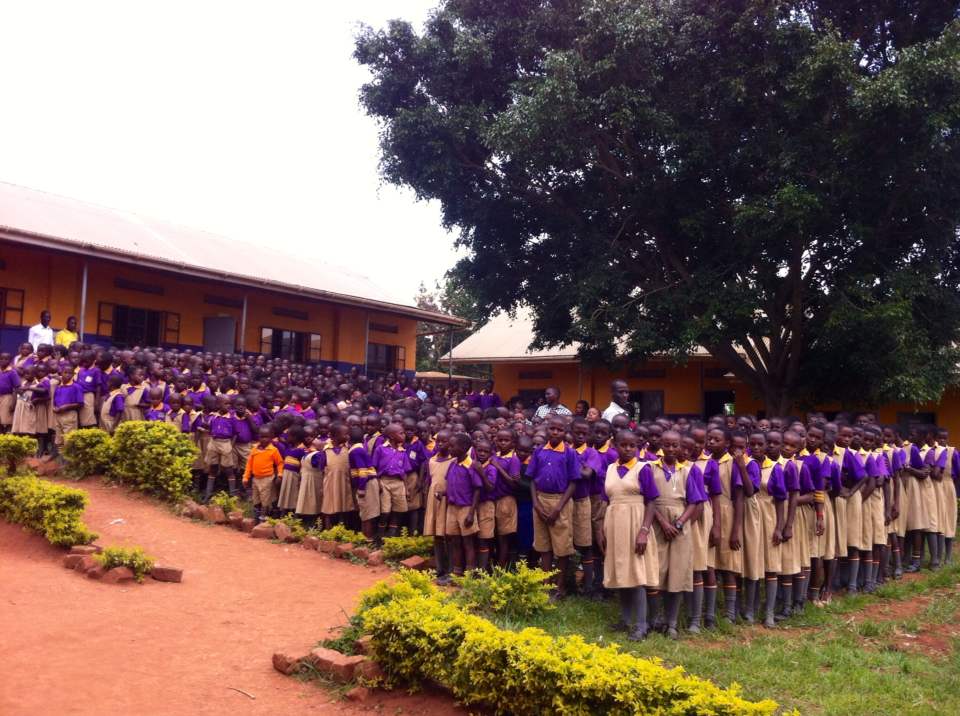 Bethany Centre Primary is located in Jjungo Bakijulula, Kasanje Town Council, Wakiso District in Uganda.
As we began our partnership, enrollment was 560 students in Nursery through Primary 7 with 28 teachers and staff. Enrollment in March 2023 is now 612, with 317 being girls and staff of 31.
Peter Kiwanuka, a Ugandan, attended Louisiana State University (LSU) in 2001, became friends with many students and families in the Baton Rouge area, and regularly attended First Presbyterian Church. After returning to Uganda in 2004, he mobilized his community members to help with Bethany Centre Primary School (BCPS) and established what is now an academically thriving primary school. Members of the village community have assisted with construction projects and are the caretakers or "guardians" of the many orphans who attend. Construction costs and many school expenses are provided for by financial support from partners like Bethany Centre Alliance, a Baton Rouge-based 501c3. Peter, as founder and Head of School, has been a vital link between US supporters and the community, students, and staff of BCPS. In June 2009, the community celebrated the installation of a water well on the school property, which was accomplished with the direction of First Presbyterian Church missionary MacGregor Magruder. First Presbyterian also funded the construction of a much-needed latrine and a large tank/cistern for collecting rainwater, some of which is diverted to a hand washing station. These vital steps have established a solid, academic school.
Though BCPS is an academic success, its health and hygiene have been greatly lacking, especially for the girl-child. Knickers for New Life is beginning a three-way partnership with BCPS and The Bethany Centre Alliance in Baton Rouge to bring our Circle of Health & Hygiene to the school. KFNL is very excited for this new partnership, which allows us to add such a large school. The many impacts of improved health, confidence, and dignity (especially for the girl-child) are a goal we all share.
Scope of project:
Provide knickers for each girl
Provide MakaPads for older girls
Build handwash stations as needed
Provide mosquito repellent soap
Improve and broaden health and hygiene education
Bleach to clean latrines
Latrine pump-out