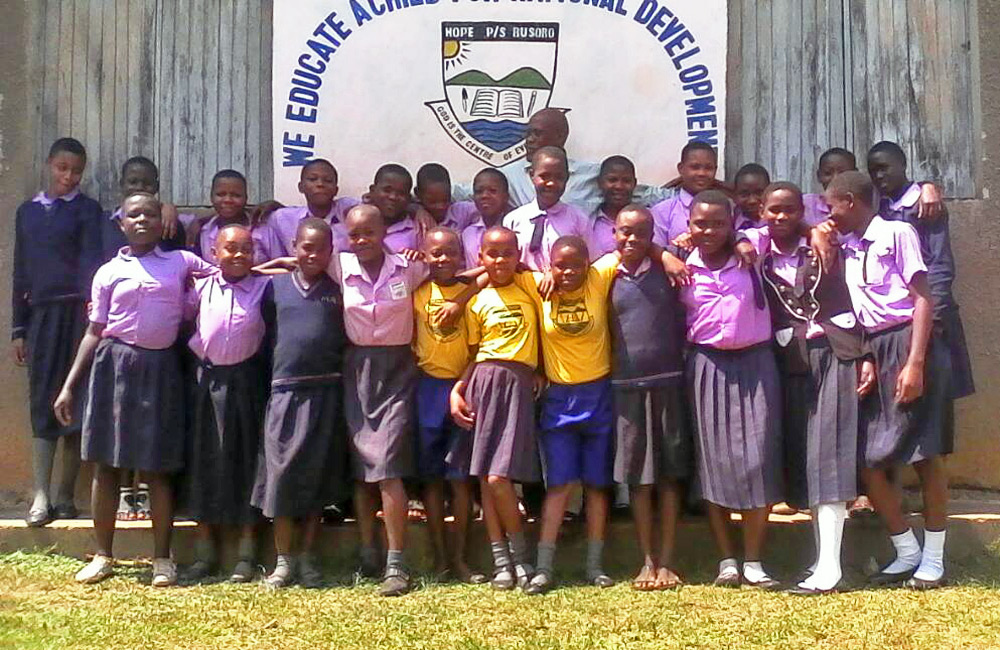 Hope Primary School Busoro began in 1996, with one teacher meeting under a mango tree! It is now KFNL's largest school with enrollment of over 900 students in kindergarten through Grade 6 and 26 teachers and staff. Hope Primary is located in the rolling hills just east of Ft. Portal in Busoro. As we began this partnership, the needs were great. All latrines were "almost full," there were no handwash stations, and no sanitary pads available as the girls mature. These things have all been dramatically improved and so has general health. Dignity for the girl-child is Way Up.
Hope Primary has a strong academic record. Here's a report from 2018 results : "Hope school was the 3rd out of the 214 schools in the district. At the national level out of the over 7000 primary schools in the entire country of Uganda, Hope School was the 894th."~ Pastor Sam Kasule, overseer of HPS. 2021 results during pandemic were truly spectacular, with Hope Primary ranking 9th nationally! "Girls performance has improved, this is crystal clear!" ~ Isaac, Primary 5-6 Teacher. With such great potential and strength, KFNL is excited to come alongside this school to improve health, hygiene and sanitation on campus and to bring particular encouragement to girls there to stay in school and dream big!
Please consider giving to this project so we can make a huge difference for these girls!
Scope of project:
Provide knickers for 426 girls for one year: $2,990
Provide MakaPads for older girls: $2,600
6 stall latrines for girls: $7,500/ea
6 stall latrines for boys: $7,500/ea
Build handwash stations as needed: $600
Provide mosquito repellent soap: $10,250
Improve and broaden health and hygiene education: $100
Improve and broaden health and hygiene education: $100
Bleach to clean latrines: $575
Annual latrine pump-out: $250