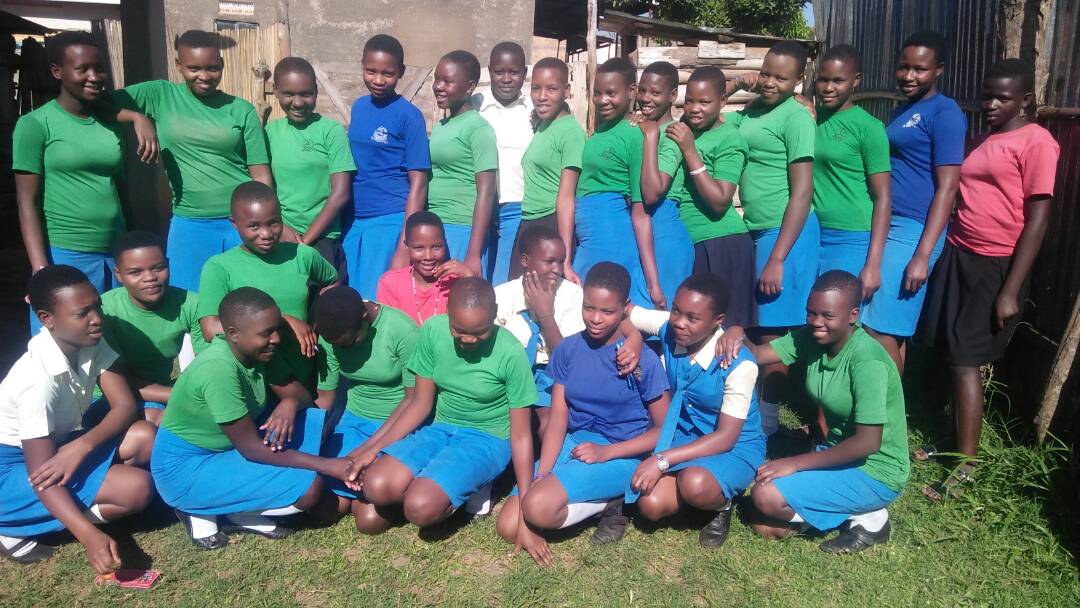 Salvation Secondary School was founded in 2013 and is located in Hoima, Uganda.
It is by far the newest school KFNL has partnered with and is still meeting in a rented building. A number of students from New Life Primary, our first school partner, attend this school so it is a natural fit for us.
Current enrollment is for 314 students in grades from senior 1 to senior 6 with 155 being girls. Many of the students are poor/orphaned, and under-resourced. As we began our partnership with them, they had no soap for the school or sanitary supplies for girls. This is disruptive as the girls miss school and dangerous as they become vulnerable when they are not in school.
Salvation SS has 26 teachers and the head teacher, Kyamuhangire Isaac. The Mission of the school is "to provide education that equips all learners with desirable knowledge, skills, behaviors, attitudes, interests and values to cope with dynamic, social, economic, demands of society." That is a high goal, and KFNL hopes to take away some of the challenges they face to help them reach their mission.
Scope of project:
Provide Knickers for girls for the year: $2,800
Provide MakaPads for girls for the year: $1,450
Provide mosquito repellent soap: $1,875
Provide Health & Hygiene Education: $100
Bleach to clean latrines: $525