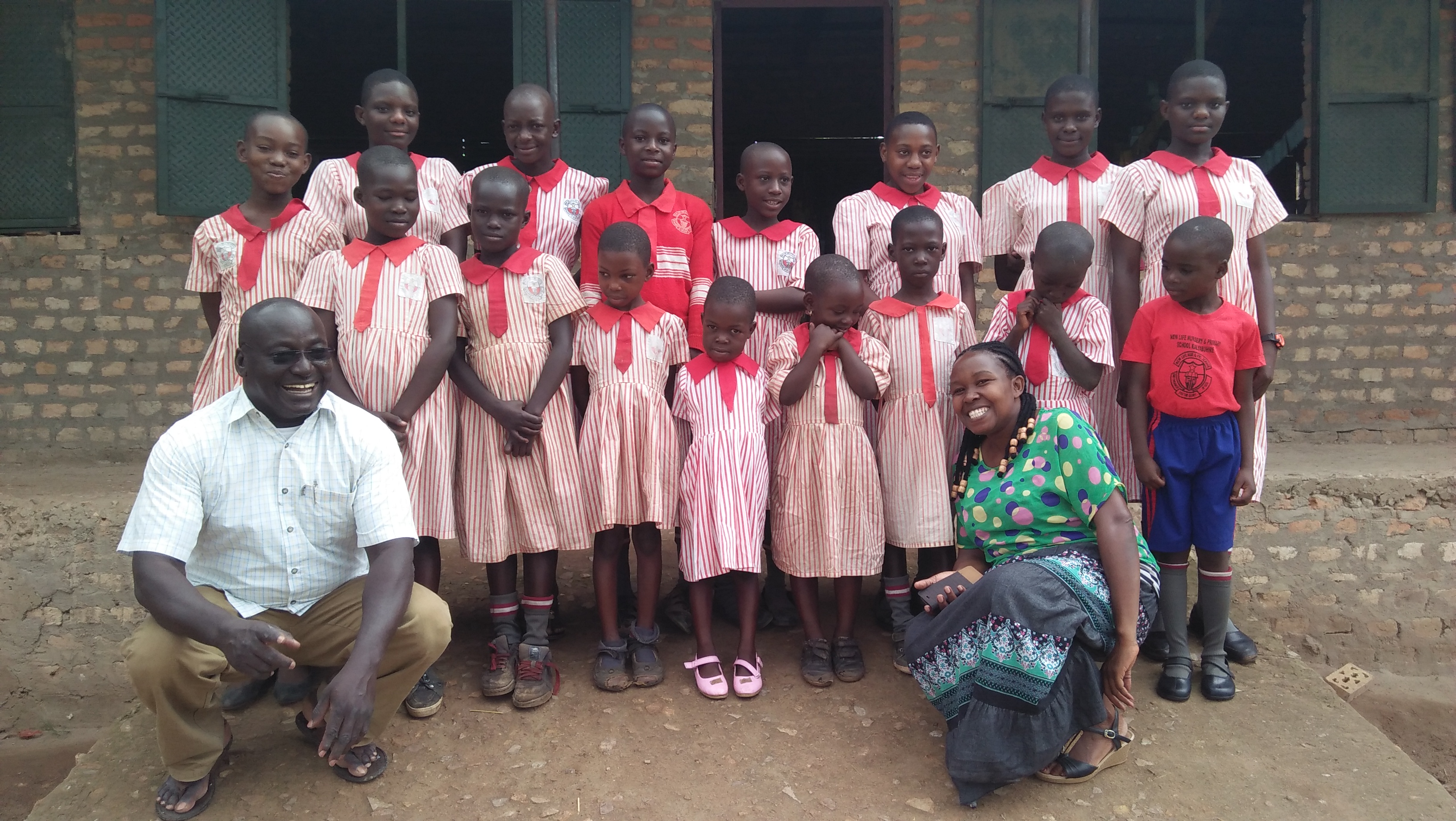 New Life Nursery and Primary School started in the year 2008 with 27 pupils. At that time, Christine Isingoma and one other teacher began the vision. The classes were held in New Life Presbyterian Church. Our partnership with the school began in October 2016 when there were 178 students from Kindergarten through 6th grade, many of whom are poor/orphaned, and under-resourced. In 2023, enrollment has jumped up to 410, with many of the new students being girls who had dropped out due to a lack of resources to handle their menstrual cycle. A special project, Kamuli House for Girls has strengthened their ability to lift up girls.
It was only 2017 they had their first pupils sitting for Primary Leaving Examinations which is the main gauge for academic performance. Five pupils sat for examinations and all of them qualified to join secondary school; all of them did. In 2021, they had 14 students sit for the exams, and ALL passed in the highest divisions. They are on their way to academic success.
New Life Primary has gained a strong reputation in their community "for caring for the girl-child." Yes, they do!
Scope of project:
Provide knickers for every student (many have none at all): $2,200
Provide Makapads each month for all girls that have reached puberty: $1,450
Provide basic health and sanitation information to students: $100
Build new latrines for girls and boys with proper hand-wash stations and soap.
Provide mosquito repellent soap: $5,280
Bleach to clean latrines: $650
Pump out Latrines: $250